Guest reviews
They have tested for you!
Looking for the ideal place for your next holiday on the French Riviera?
You want to choose the Domaine du Colombier, 5 stars campsite in Fréjus in Provence, but you would like to know what holidaymakers, who tried it, think about it.
Do you have the same tastes as your neighbors? Than the people you meet on the highway? Or when you are shopping? Because a forum of travelers on which everyone gives his opinion is like wanting to share the same opinion as the stranger, to take into consideration the experience of others, to rely on their judgment to know what to do.
And yes it is always interesting to know the opinions of others and read the answers that are given. It is simply helpful, yet it is necessary to report their experiences to your expectations.
Know that everything is relative: we all love and detest different things. Some prefer skirts, others pants. Some like brown other blond. Some have spent their holidays at the Colombier, with the same family composition or in couple, the same week and yet they do not agree. Some loved it and some did not. Normal to each his tastes and preferences! And it is necessary to have different tastes because unanimity does not exist.
The Domaine du Colombier evolves every year, improves its services, innovates, and develops because we are at your disposal. What is possible must be done, what is reasonable must be studied and created, and what needs to be improved must be realized. What is far-fetched will be discarded, which is criticized and unfounded to obtain a commercial gesture will be declined too.
The Domaine du Colombier is not perfect but does everything to make your holiday so!
You have chosen the Côte d'Azur for your holidays with the beautiful sandy beaches of Fréjus Saint Raphaël, you have selected the Domaine du Colombier, 5 star campsite in Provence and we thank you for this, do not hesitate any more: since 1963 we have welcomed 1 300 000 people who trusted us before you.
We have selected different reports, testimonials, and blogs from different people on different social networks, who can really tell you about the Domaine du Colombier for your next holiday because they know it well: they have come here for several years, or came for the first time last year but have already booked for their next holiday.
Hope to have the pleasure of welcoming you soon 🙂
17/09/2019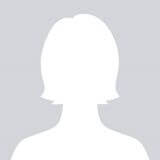 17/09/2019

wellness holiday
just try it and you will be convinced of yelloh villiage, we will book again! Wellness pool excellent, friendly staff, fully-equiped mobile home, clean area and home, nice shop with all Things needed.
08/05/2019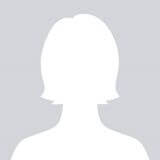 08/05/2019

A five stars camping in the 5 stars Costa Azzurra
During our stay the camping was not very crowded. All the facilities were at easy and complete disposal. Things could be different in high season, I suppose. The half board solution, for the meals, may be satisfactory: breakfast is excellent, while the choise at dinner could be limited. The minimarket, on site, offers many products, at reasonable prices, for your picnic at the pool.
28/09/2018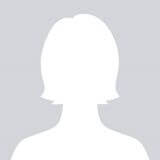 28/09/2018

Very relaxing and beautiful
We were very impressed with our accomodation. Right from the start of our stay we were made to feel important. Our accomodation was perfect, very private and with a beautiful view down to the pool. We could of been anywhere, on a tropical island we loved the thatched roof it reminded me of New Zealand. A lovely couple of days
12/09/2018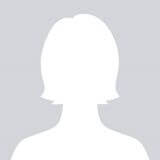 12/09/2018

Room for Improvement
Positives -clean site excellent pool area /lazy river which was well supervised by lifeguards. Manhattan accommodation new, clean and functional in a private area. The site is large and hilly but there is a regular electric float that goes around the site regularly. Lady in tourism office on site very helpful a must if your stuck for things to do. Security on off site aloso good. Of course the weather week of 28-30 degrees at the end of Aug. St maxime 35 mins in car worth a visit, Frejus/St Raphael 15 mins plenty of restaurants. Nice beach toward St Aygulf. Aqualand 10 mins away buy will cost 100 euro for a family of 4. You will spend half the day queuing though.
Now for the negatives. Staff on reception quite abrupt not really that helpful. Bar is overpriced we payed 80 euro for a bar snack for family of 4. I've eaten better Mc Donalds for a fraction of the price. One member of staff in the bar extremely rude. Sorry if you don't like working there get another job that doesn't involve customer service. This site is off a busy road so there is road noise and makes getting out the site in a car tricky. No bbq available despite being end of season.
Personally wouldn't visit again but that's not because it was unpleasant I just think there are better sites/locations.
25/08/2018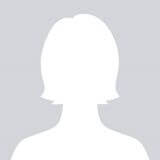 25/08/2018

2nd Visit, an all round great site and great area
This is our second visit, last time with our children, who at the time were 14 and 16. Returned this year with our daughter and her friend.
We stayed for 2 weeks, in a 2 bedroom patio "cottage". The caravan is basic, but has everything you need. We ordered a BBQ, sheets and towels on booking and all were there when we arrived.
We paid a bit extra on a few occasions to go into the Spa pool, which is great as only 16+ age groups are allowed.
You are only allowed to swim with proper swimming shorts, which is highlighted everywhere on booking and on arrival.
Entertainment is good, although we didn't go there very much as its not our thing. But Belair the entertainment guys is great and very friendly.
The onsite shop is well stocked but a bit pricey as with any onsite shop. Croissants and bread are available all day, but the queues can be very long in the morning.
There is a bus to get you around the site and there is no traffic after 11:55 at night.
There is also a staffed onsite tourist information area with very knowledgeable staff.
The local area is great and beaches clean. I hired a bike from a local bike shop and cycled every morning along the coastal roads. The views were magnificent.
All in all, a great site and helpful staff. The grounds are beautiful too. Great for all ages from baby to OAP