Guest reviews
They have tested for you!
Looking for the ideal place for your next holiday on the French Riviera?
You want to choose the Domaine du Colombier, 5 stars campsite in Fréjus in Provence, but you would like to know what holidaymakers, who tried it, think about it.
Do you have the same tastes as your neighbors? Than the people you meet on the highway? Or when you are shopping? Because a forum of travelers on which everyone gives his opinion is like wanting to share the same opinion as the stranger, to take into consideration the experience of others, to rely on their judgment to know what to do.
And yes it is always interesting to know the opinions of others and read the answers that are given. It is simply helpful, yet it is necessary to report their experiences to your expectations.
Know that everything is relative: we all love and detest different things. Some prefer skirts, others pants. Some like brown other blond. Some have spent their holidays at the Colombier, with the same family composition or in couple, the same week and yet they do not agree. Some loved it and some did not. Normal to each his tastes and preferences! And it is necessary to have different tastes because unanimity does not exist.
The Domaine du Colombier evolves every year, improves its services, innovates, and develops because we are at your disposal. What is possible must be done, what is reasonable must be studied and created, and what needs to be improved must be realized. What is far-fetched will be discarded, which is criticized and unfounded to obtain a commercial gesture will be declined too.
The Domaine du Colombier is not perfect but does everything to make your holiday so!
You have chosen the Côte d'Azur for your holidays with the beautiful sandy beaches of Fréjus Saint Raphaël, you have selected the Domaine du Colombier, 5 star campsite in Provence and we thank you for this, do not hesitate any more: since 1963 we have welcomed 1 300 000 people who trusted us before you.
We have selected different reports, testimonials, and blogs from different people on different social networks, who can really tell you about the Domaine du Colombier for your next holiday because they know it well: they have come here for several years, or came for the first time last year but have already booked for their next holiday.
Hope to have the pleasure of welcoming you soon 🙂
26/09/2017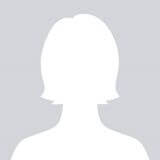 26/09/2017

As a family we come to this site every two years. We love the South of France, the weather is always sunny and hot. A hired car is necessary so as to see the wonderful places that are nearby. Club Colombier site is great because the mobile homes are very clean and have all the facilities a family would want. They have a transport system on site that takes you to all locations on the site, It saves you walking. The Lagoon is the main attraction on the site, it has a flowing circular river that you can swim. Plenty of sunbeds, and you can eat and drink there.Good entertainment on site
22/09/2017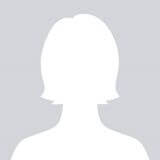 22/09/2017

My husband & I have just returned from a 10 day break at Colombier. We had pre- booked a 3 bedroom Royal Malibu but were given 2 bed accommodation which although very nicely equipped with a Jacuzzi and all mod-cons, it was not what we had booked. We voiced our concern with the reception staff and they were very attentive and immediately dealt with the problem, they moved us a couple of days later to the accommodation we had booked and compensated us for the time spent in the other accommodation. At all times they were very professional and attentive. Helene (on reception) was very helpful and is an asset to the team there, all of whom were excellent.
The Royal Malibu accommodation we had was fabulous, we had a quiet plot, not overlooked, elevated with a marvelous view and sun all day.
The site is beautifully planted and very well maintained. The spa & main pool areas were clean and nicely situated. There were always plenty of loungers available, the park wasn't overcrowded or noisy (one of the benefits of going in September). Our morning croissants from the onsite Proxi store were delicious. Most nights we cooked for ourselves, making use of our plancha and Royal Malibu facilities. We ate in the restaurant on one night and the pizza was very good.
Overall all a lovely relaxing holiday at a great campsite…we've stayed at many 5 star campsites in France and this is definitely one of the best.
Our thanks again to Helene for sorting out our accommodation…we had a great holiday.
Domaine du Colombier, highly recommended.
17/09/2017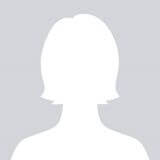 17/09/2017

The aera is quiet and clean. Houses are new, fully equipped and maintenance assistance is quick.
All the staff is kind, smiling and helpful.
Electric cars driving You in the main area are very helpful.
Supermarket inside is sufficiently refurbished and all peaople very kind (I did not expected it).
SPA and private pool are amazing.
09/09/2017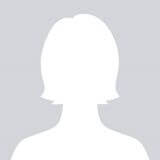 09/09/2017

Fantastic – Don't forget your Mozzy spray!!
We travelled as a family of 5, our children being 21,20 and 14. Yelloh Village is a repeat occurrence over the previous 7 years. Albeit we normally visit the other side of the Country.
So the park its self – we booked via Select Camp as this proved to be more cost efficient, you still receive exactly the same pass and admittance. Sadly the Select camp member who checked us in does need to brush up on his knowledge of the park. a nice touch was actually being taken to the accommodation rather than just being given a map.
We were situated right on the parameter fence of the neighbouring park, it was rather noisy as we were right next to the next parks bins and entertainment complex – add to that the workshop, resulting in early morning noise – from 7am – no lie ins for me, that said I am a light sleeper, it didn't wake my husband or kids. Yelloh cannot be held accountable for this, but worth bearing in mind if you are booking.
the park is exceptionally hilly with almost vertical hills to navigate – to alleviate this there is an electric bus that you can hop on and off from various points around the park – godsend, that is unless the kids storm the bus so you can't get on, at one point we waited 3 times to try and get on as a member of our family is disabled so walking wasn't an option – that said Jordan (the bus driver) on the 3rd attempt stopped people getting on so we could – credit to that young man!!
There is an onsite shop which was expensive, the fruit and veg on offer was rather sad looking and probably needed throwing out rather than purchasing – the fresh breads were good and reasonably priced – if you were arriving at 6.55 the attendants wouldn't allow you in as they shut at 7pm.
Credit must be given to the reception team, so very helpful and professional, we were offered a warm welcome on arrival and made to feel instantly at ease after a very long journey – it would have been nice to have been offered a drink bearing in mind the length of our journey and the heat (+35). Our son fell ill whilst we were there (tooth infection), the reception team instantly knew of a local doctor and had him attend site to take care of us – they were simply fantastic – couldn't have helped more than they did. Sadly I didn't catch the name of the young blond lass on reception, we did thank her in person the day we left.
The tourist information service on site – fantastic!! had exceptional knowledge of the local area, we explained what we wanted to do and she simply made it happen – everything from historic villages to vineyards to horse riding – thank you!!
The pool – firstly don't forget your speedo's – the amount of times the guards blew the whistle for those newcomers in shorts – absolute no no!! there is plenty of signage stating no diving ect – to be honest they let that slide when the pool wasn't busy or if you weren't upsetting others. There are plenty of sunbeds, we never had a problem getting one. There are plenty of shaded areas and a pool side bar – it would have been fantastic if this was open every day and for longer periods when it was open. we watched the lifeguards clean the pool rigorously each night and I must commend them on the cleanliness of the pool – it was spotless!!
Finally, our biggest compliment goes to the animation team!! Billy and his team really made our holiday!! Pool dances, party dances, themed nights, we actually missed them on the only day off they had – they created fun, atmosphere and included everyone, talking in English, French, German, Dutch and Spanish at one point. Our son was reluctant to get involved, despite his disabilities by the end of our holiday he was getting on stage and joining in with the party dances – this is all thanks to the gentle coaxing from Billy!! – 'you all right mate'!! – this is undoubtedly the best animation team we have ever had from any of our stays!! well done guys, our favourite was 'The night in the museum', so well put together. We as a family could sing the praises of this team over and over again!!
So to the points that need addressing, once done so this will truly be a 5 star campsite!!
The spa – 9Euros for 2 hours each, no children allowed unless they are having swimming lessons. Very very expensive for any treatments, even as an indulgence this facility is overpriced – no wonder it always looked quiet.
The restaurant located at the Spa- we arrived about 7pm to eat a meal – only 6 tables occupied out of many, to be told they couldn't take any more reservations as the Chef wouldn't cook – very upsetting for all, we expected to see the restaurant fill up however it didn't, the information states its open until 9.00pm for reservations.
The Panoramic restaurant (the main one) – we ate here several times for lunch which was a little like a take away – burgers, hotdogs ect. these were reasonably priced. however whilst the evening food was very tasty it was very expensive on average for the 5 of us the costs came to 180Euros (when eating out in Frejus you could get all 3 courses plus wine and soft drinks for about 100euros) – the waitresses and waiters were fantastic, often working from breakfast to close, sadly the owners (the older gent and lady) patrolled the bar and were both unfriendly and unprofessional we witnessed several exchanges between them and customers that were not very nice, we didn't experience this, however we never complained.
The toilet facilities at the pool which also serve the restaurant were disgusting – most of the time they were blocked or dirty – this is something that needs focus!!
Despite the negatives the positives do outweigh them!! We had a fantastic time, we would go back again, sadly no, this is no reflection on Yelloh more of the region, we prefer the peace and quiet of the other-side of the South of France, so much greener and calmer – needless to say less expensive too!! I would however recommend this site to others!!!
06/09/2017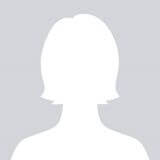 06/09/2017

Love this place always book the same accommodation…. been coming here 4 years …. reception staff really helpful and excellent English spoken across the park by all the staff.
The Panoramique lagoon and bar are always spotlessly clean and the spa pool is beautiful … will be booking again for next year ☀️