Let us entertain you!
The Domaine du Colombier: an ideal place for having fun
The Yelloh Village Domaine du Colombier, a 5 star Holiday village situated on the Mediterranean coast in Fréjus, is proud to offer services, facilities and entertainment specifically tailored towards families and couples.
A family holiday in a 5 star campsite on the Côte d'Azur, a paradise for kids… you'll watch them whiz by to the Lagoon or the mini club laughing with their new friends and enjoying the endless activities we have to offer. Our children's playgrounds that span more than 1000m² are covered with EPDM rubber flooring, ensuring the safety of your child as they play under your supervision. Two playgrounds are available to them depending on their age and you'll love watching your tot discover the joys of the outdoors in a third area exclusively reserved for babies from 6-24 months.
Pitchoun, the Yelloh Village Domaine du Colombier 5 star campsite's friendly mascot, makes frequent surprise visits to see the kids in the activities club and at the Lagoon pool complex.
The kids can also join in the 'children's party' and the mini disco where they can learn to 'throw some shapes' like the grown-ups! The activity programme at the Mini club and Maxi club offers a wealth of activites including bio-gardeling, chocolate creation and pompom making, and once a week a tea party is organised, and they will also prepare a show in your honour. The activity clubhouses at the Yelloh Village Domaine du Colombier 5 star campsite on the Mediterranean coast, are air-conditioned and your children can also relax on the deck in the shade of the parasols or the stone pines. However let's not forget that their favourite activity is still swimming! And they can have fun in the water from dawn till dusk.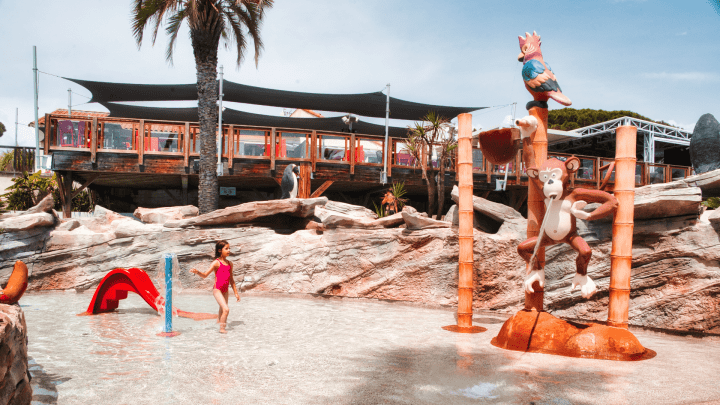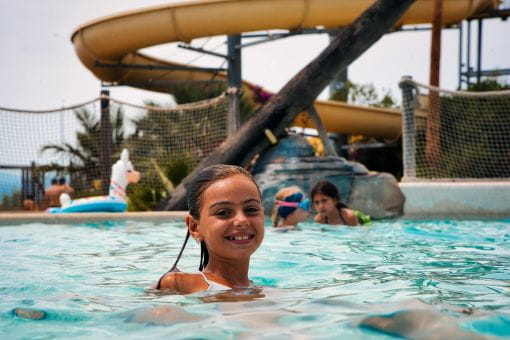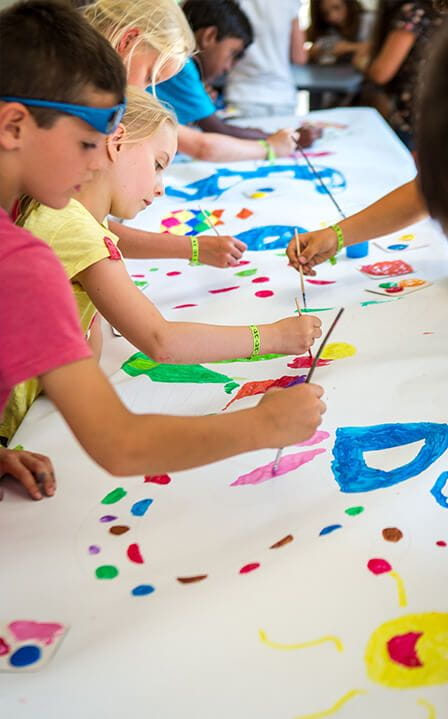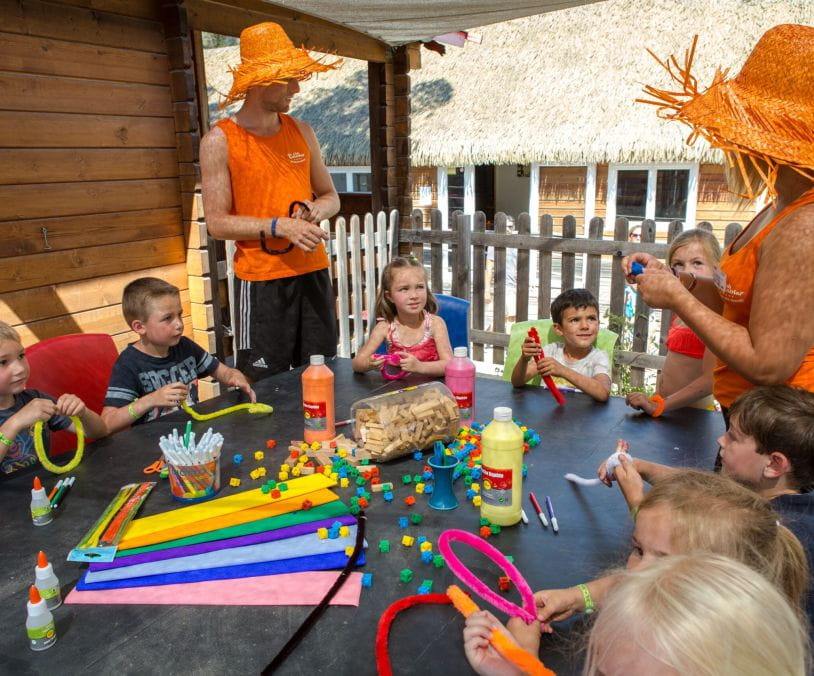 For small children at the Yelloh Village Domaine du Colombier 5 star campsite (under adult supervision): playgroundspecially designed for children aged 1 to 5: tumbling mats on artificial turf and mats designed to aid the development of motor skills, psychomotor learning and social skills.
There is also the fun heated paddling pool at the Lagoon pool complex complete with a mini slide, water jets, a clown, parrot and cheeky monkeys. Mums will also love the special baby area of the sanitary blocks which are heated in Spring and Autumn.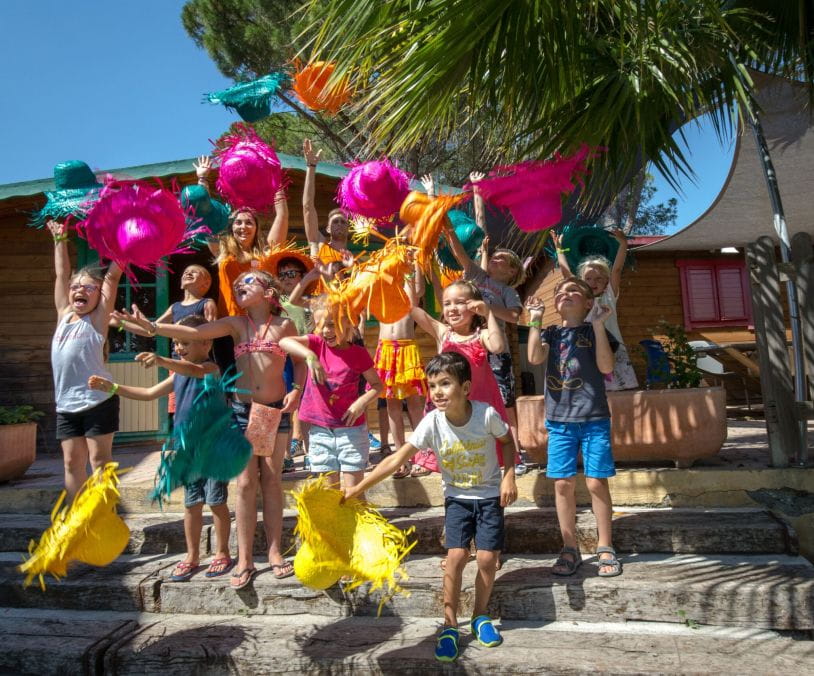 At Domaine du Colombier, your 5 star Yelloh Village campsite on the Mediterranean coast in Fréjus, our friendly entertainment team will welcome and oversee your children 6 days a week at the Mini Club during the morning and late afternoon for creative workshops including arts and crafts, painting, colouring, plasticine, ball games, dances and shows. You're kids will be worn out!
Watch your children have the time of their lives running around in the playgrounds and enjoying carefree playtime. In the evening why not accompany them to the Events room for a film night, a magic show, or the mini disco having spent the day lounging by the Lagoon.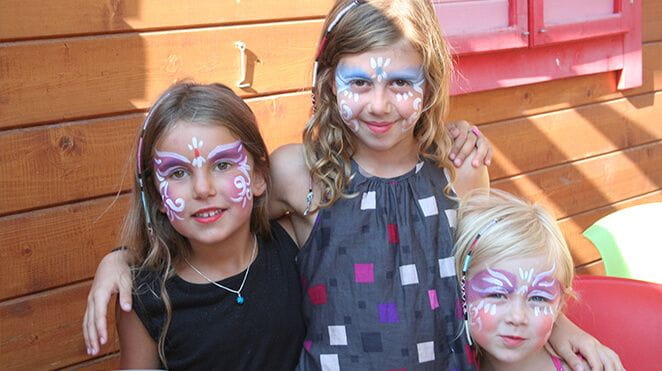 Activities for juniors: Treasure hunt, jewellery making, and introduction to Mediterranean flora and fauna, mini-football (futsal) tournaments, and introduction to magic, dance classes, baking workshop, and of course the show… At the Yelloh village Domaine du Colombier 5 star campsite juniors will never run out of things to do. A tea party is organised in the afternoon where they will put on a show especially for you.
Share unforgettable moments with your children at the mini disco, cinema night or the magic show. Under your supervision, children over 7 can enjoy the modern playgrounds complete with discovery and balance games, seesaw and slides… yet their best days will be spent at the Lagoon pool complex with its waterslides, lazy river and water games organised by the lifeguards from the Yelloh Village Domaine du Colombier 5 star campsite on the Mediterranean coast in Fréjus.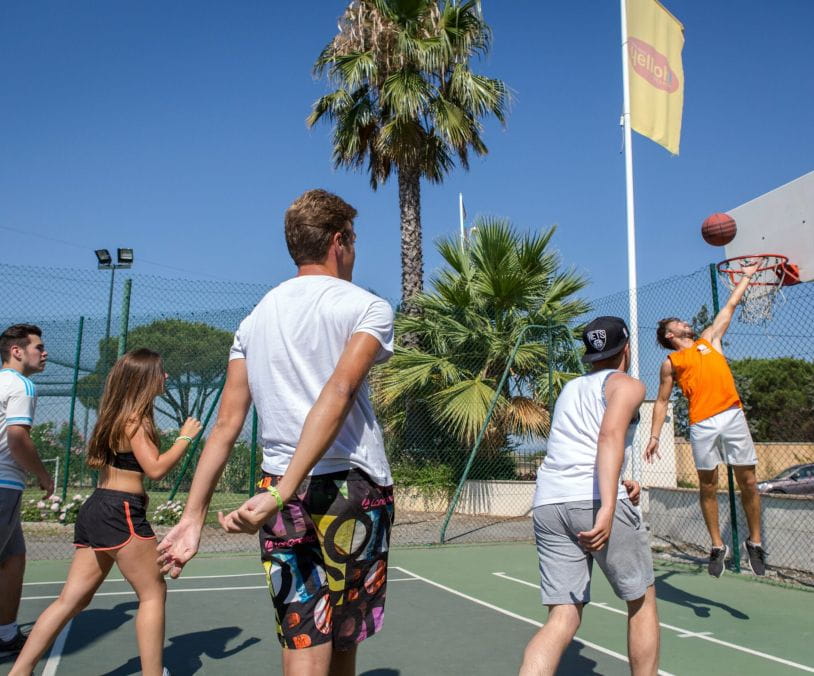 What do your teens want to do this summer? They may want to join in our activities, whether it be photography and cookery workshops, basketball and ping-ping tournaments, a BBQ evening with a mini-football (futsal) tournament, a Zumba class or the creative workshops and our show. The lifeguards at the 5 star Yelloh Village Domaine du Colombier organise several sports at the Lagoon pool complex including water polo, water basketball and races in the lazy river, but of course we understand that sometimes all they want to do is laze around together in the sun.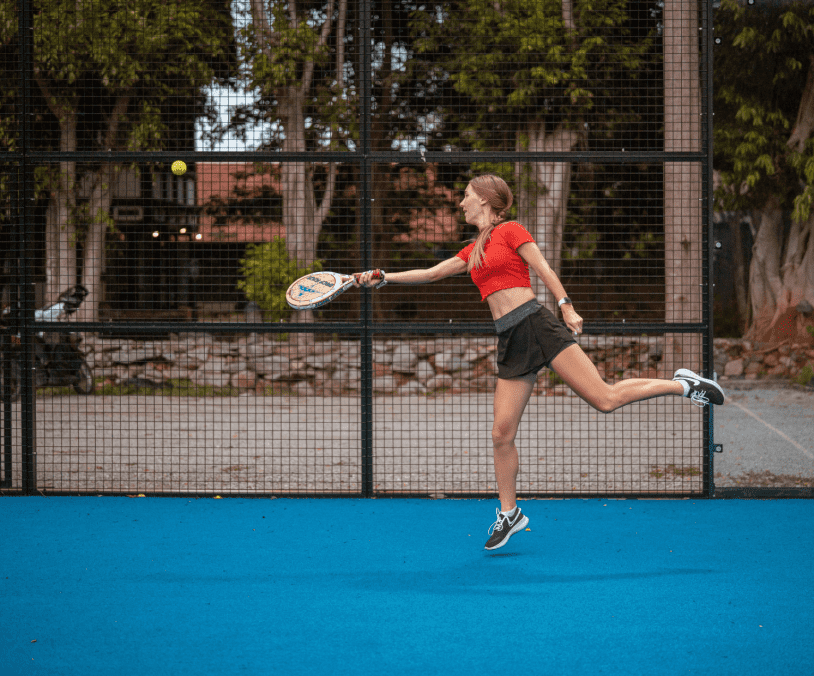 Adults
Adults also have fun at the Colombier
Water workouts, jogging, outdoor training, quizzes and games, petanque, sports tournaments, t-shirt painting, scrapbooking, candle and soap making, jewellery workshop, dinner shows at the restaurant and themed nights in the Events room are just some of the activities to keep you entertained.
At an additional cost you can also spend a day recharging your batteries at the Vitality pool (aquabike, aqua trekking, massaging water jets…) or enjoy the treatments and massages available at the Spa at 5 star Yelloh village Domaine du Colombier.
On site, at the Domaine du Colombier, our team will help you plan your days exploring the Var, choose dream beaches, jet-ski outings, visits to wine cellars, oil mills, etc.
YOU WILL ALSO LOVE…
Colombier's suggestions
FAMILY THEMED STAY
Holidays with the family in mind! Strengthen family ties during your themed stay in our 5 star holiday village. The Domaine du Colombier has everything organized so that everyone enjoys their holiday in in Fréjus at their own pace. Playgrounds for children, water slides, balneotherapy for parents, baby cots and equipment – all in a safe and supervised environment.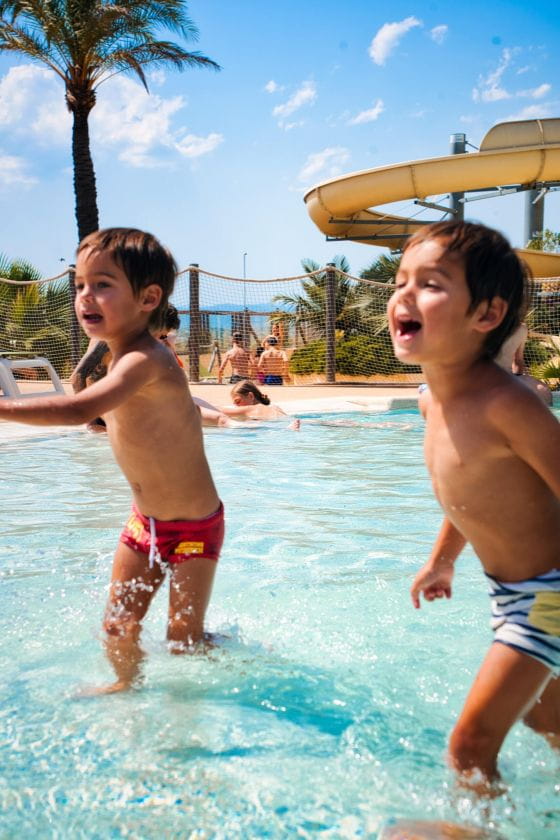 FOR QUIET OR FUN EVENINGS AT LE COLOMBIER
The "By Night" shows on the Côte d'Azur's 5 star Domaine du Colombier holiday village will delight you. Organized by passionate professionals, you will not be able to resist the urge to see them all. Illusionist, musical groups, cabarets – a program to liven up your evenings at Le Colombier. Children will love the mini disco and shows in which they will play under the loving eyes of their parents.