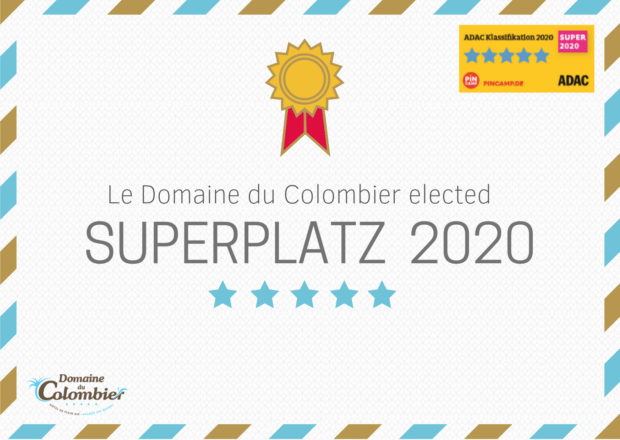 The Domaine du Colombier elected Superplatz 5 stars in 2020
The distinction of exceptional campsites in Europe
We are very pleased to announce that our Yelloh holiday village has just been awarded the Superplatz 2020 prize of honour by the ADAC, which is awarded every year to the best campsites in Europe.
For several years now, the ADAC (Allgemeiner Deutscher Automobil-Club), the leading European and German automobile association, has been selecting and highlighting the most beautiful campsites in Europe.  The "Superplatz" award is given to outstanding campsites, and as such it is a real guarantee of recognition and quality.
In 2020, 35,000 campsites were audited and classified according to various criteria established by qualified ADAC inspectors.
The Domaine du Colombier team is very proud to have obtained this classification, which perfectly illustrates the point of honour that the establishment has placed on customer satisfaction for more than three generations.
At Domaine du Colombier, treat yourself to the best for your vacation.