Coronavirus Information
Well-being and safety at the heart of your stay in Fréjus
At Domaine du Colombier, the safety and health of our holidaymakers and our teams is our priority. We scrupulously apply all the directives and recommendations of the health authorities. You will find on this page, all the sanitary and hygiene safety measures put in place in our campsite, in Fréjus.
Coronavirus Protocols
Cleanliness, hygiene and cleaning at Domaine du Colombier
Yelloh! Village has drawn up a Covid-19 (Coronavirus) health charter for our campsites in collaboration with the Fédération Nationale de l'Hôtellerie de Plein Air (National Federation of Outdoor Hotels), following the recommendations of the Ministry of Health. At the Domaine du Colombier, our teams are trained in health standards and we provide them with all the protective equipment for the safety of all.
Our quality processes are based on 3 key phases:
– Preparing
– Realize
– Check
Involved and attentive, our teams follow the new sanitary protocols set up in our campsites: longer cleaning times, more points of vigilance, more visits during the day or more cleanings.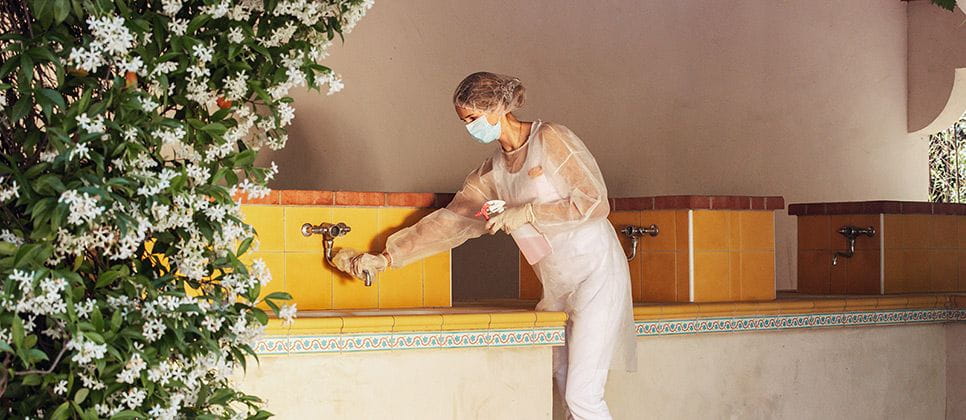 Barrier gestures to be respected
Compliance with social distancing measures
For your safety and that of our teams, the rules of life, places of passage, services and activities are adapted.
What are we putting in place?
– Simplified arrival procedures
– Maps and directions of traffic
– A marking on the ground
– Posting of good practices
– The provision of hydroalcoholic gel
– Listening and support by our teams in the essential gestures to adopt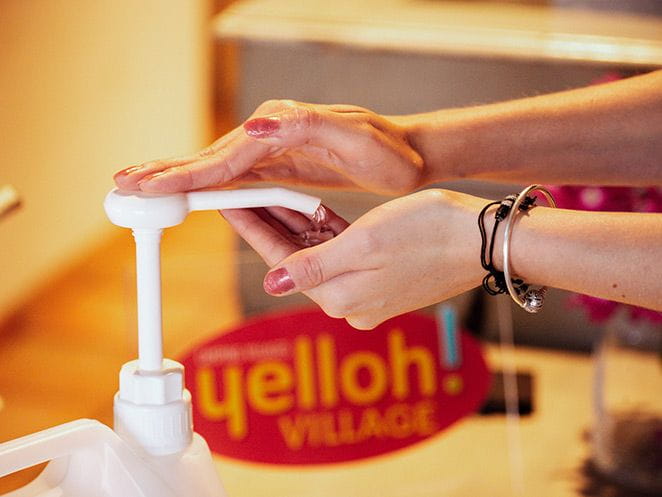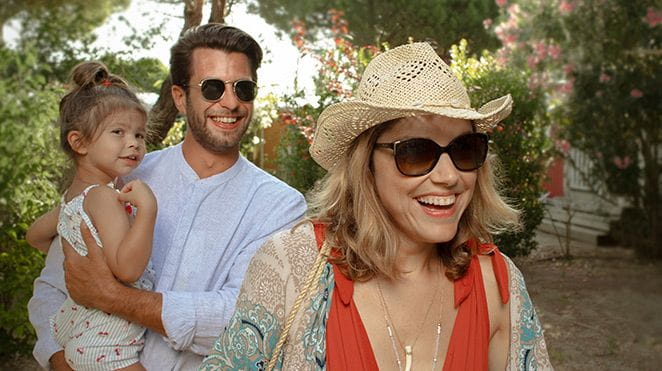 Le Colombier's living and leisure areas
Shops, Spa, terraces, bars and restaurants… the Domaine du Colombier does everything possible to ensure that you can enjoy your favourite places.
But here too, safety is essential: meticulous cleaning, distancing, guidance and displays. The areas will be reorganized so that you can enjoy your holidays without risk: enlarged spaces, reduced frequentation…
In all our living spaces, sanitary measures will be respected. With plans and directions of traffic, floor marking, display of good practices, provision of hydro-alcoholic gel, etc…
In order to preserve the health and safety of all our holidaymakers, exceptionally, this year we will not welcome outside visitors.
We had to take this decision in order to limit the number of visitors within the campsite. This is a strict measure, preventive in the context of the pandemic, which we will not be able to go back on.